about us
THE DANNY SAVAGE BAND are an experimental Americana band based around Concord, NH. We play a lot of Jerry Garcia Band  and  Acoustic dead covers, Country blues, Funk, Rock and Roll, some old time, and R&B music. 
Our music appeals to all ages, especially folks that love to dance! We look forward to sharing our music with you all. We play festivals, backyard barbecues, farmer's markets, weddings, bars, breweries, ski areas, and other  listening audiences throughout the south/central regions of NH and Maine and beyond.  If you want to book Danny Savage for your event contact us through our contact page. 
The band consists of Brian Vastine on claw hammer banjo and vocals, Larry Houghton on fiddle, mandolin, acoustic guitar, and vocals, Drew Williard on resonator guitar and vocals, and Jake Kallander on Bass. If we go electric, Drew jumps on the keys, we add either chuck houghton or sam perron on drums, and or sam perron might play electric guitar (see the Danny savage experience page).  whenever possible, we are joined by flat picking specialist Cody Howe on acoustic guitar and vocals.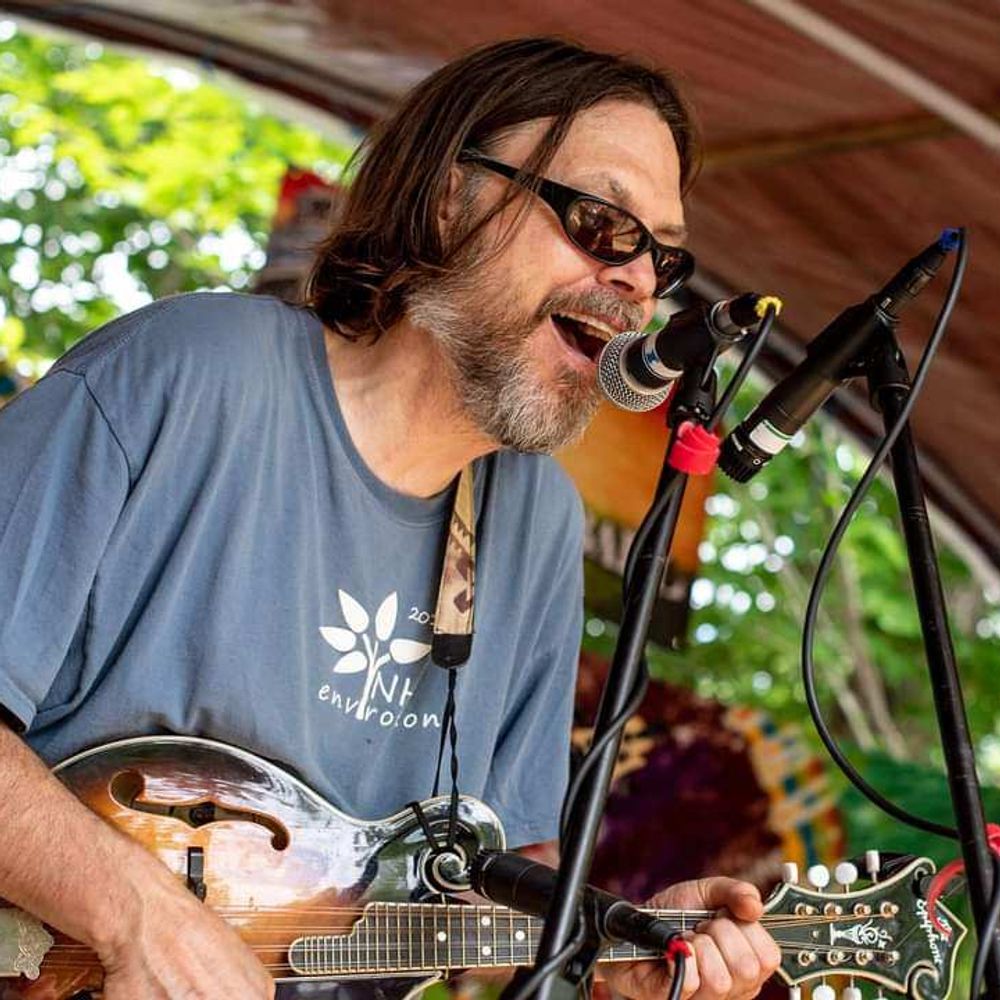 Larry Houghton
Mandolin, Acoustic guitar, Fiddle and Vocals
Larry is a multi-instrumentalist and song writer who enjoys playing bass, guitar, mandolin, piano, singing and most recently fiddle. Larry has played out with, done sound for, and/or recorded with many bands covering several genres of music over the years (Larryhoughtonsmusic.org).  Larry grew up in New Boston, NH - moved away for 20 years and now is living in Concord, NH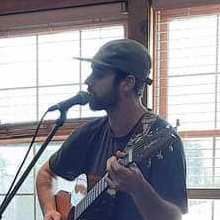 Drew Willard
Acoustic Guitar and Vocals
Drew is from New Boston, NH. He plays a wide range of instruments, including acoustic and electric guitar, bass, and mandolin. He is a singer songwriter as well.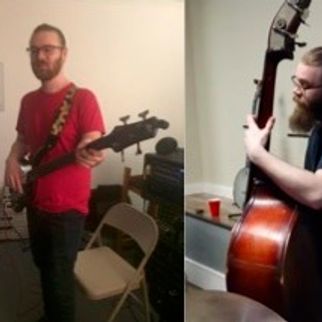 Jake Kallander
Electric and Upright Bass
Jake is comfortable playing several styles and genres of music on the bass. He plays some really cool bass leads.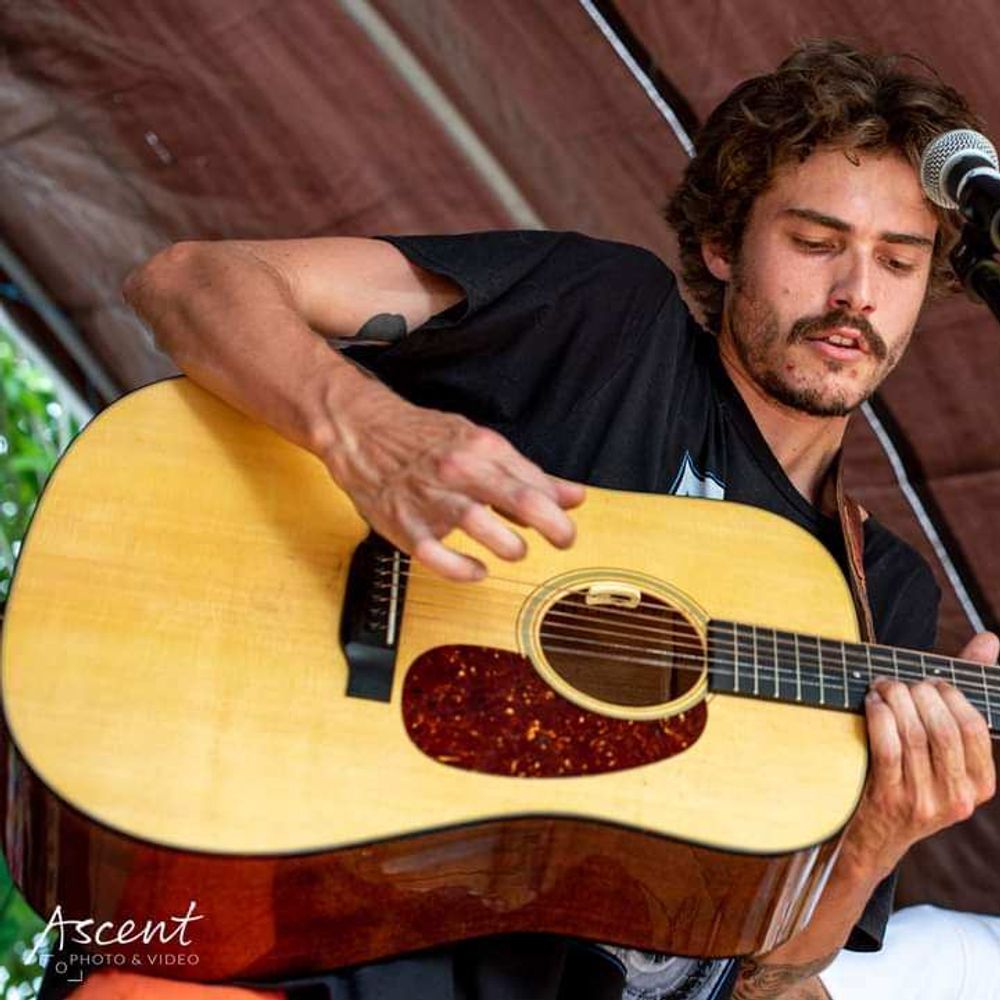 Cody Howe
Acoustic Guitar, Earl Scruggs style Banjo and Vocals
Cody is a multi-instrumentalist who enjoys playing lots of different styles of music. He currently resides in Maine and New Hampshire.